Membership Database Pro  is Windows™ membership management software.

It is suitable for almost any type of club, organization or business as it allows you to build the structure of your membership into the program. First released in 2001 and since refined over the years, the software was produced and licensed by DJ Computer Services until late 2021. Over this test of time it has proven to be a very easy to use and stable software product.  

NMBL Internet Services purchased the sole right to distribute and license the software in October 2021.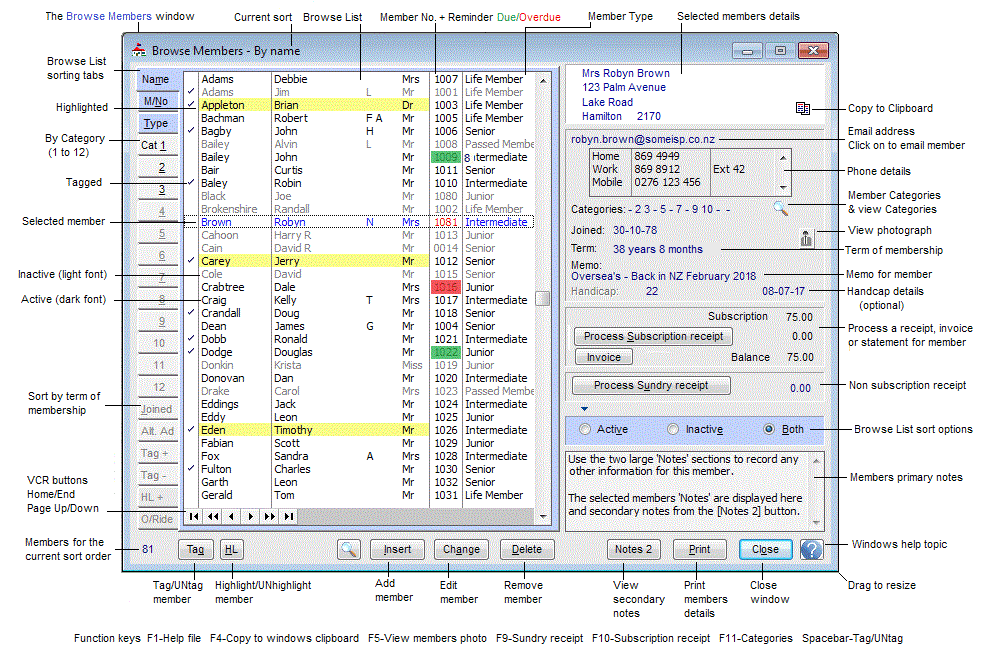 A tour of the Browse Members window. Resize and position the program's window to suit your monitor, and the program will remember these changes.
An optional add-on utility program is also available named 'Export to CSV'. This enables users to Export all, or selected membership details to a CSV text file that in turn can be Imported into 3rd party software such as a spreadsheet (ie. Excel etc.). mass email and SMS broadcasting etc.

The utility requires Membership Database Pro version 2.66.007 or greater. Users of versions 2.66.004 or greater are entitled to a free upgrade to version 2.66.007 if they purchase 'Export to CSV'. A trial version of 'Export to CSV' is available.

For more details and pricing please contact us.