Mantain member details, status and history
Use multiple membership types and categories to keep member records organised and consistent
Record when subscription payments and donations are received
Generate invoices for subscriptions and/or fees
Generate receipts for payments
Generate printable address labels
Email members
Export bulk data for import into mass/bulk email systems
Easily back up all of your membership data
Security levels with password protection
Simple one-time payment for perpetual license to use the software 
Reports are a very strong feature of the program, too many to show in detail here. In addition to the many membership listings other reports include letters, subscription advice, labels, GST tax invoices, statements, receipts, asset register, events, contacts and statistical reports.

The program has a Report Preview as shown below from which reports are firstly viewed then optionally printed.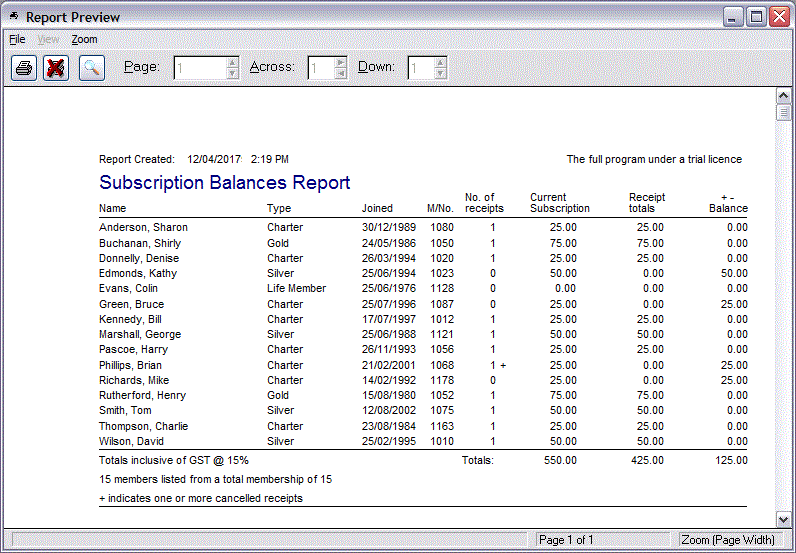 GST tax is selectable under Program Defaults for New Zealand and Australia (exempt for other countries).

Below an example of only one of the many different membership listings available.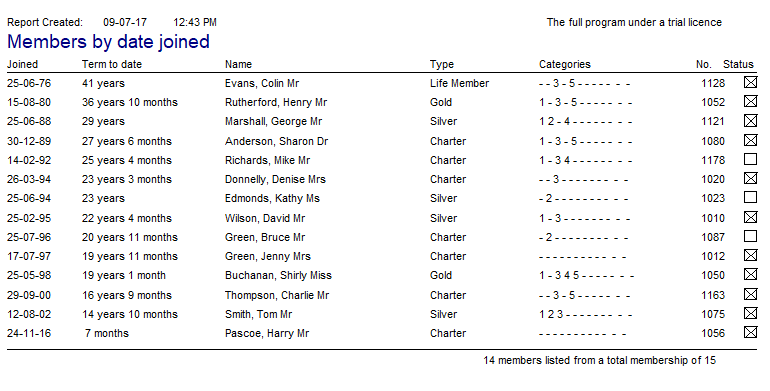 Check the integrity of all members by selecting all or only the details you wish to include in the report.